LITTLE (GAY)LIEN ENAMEL PIN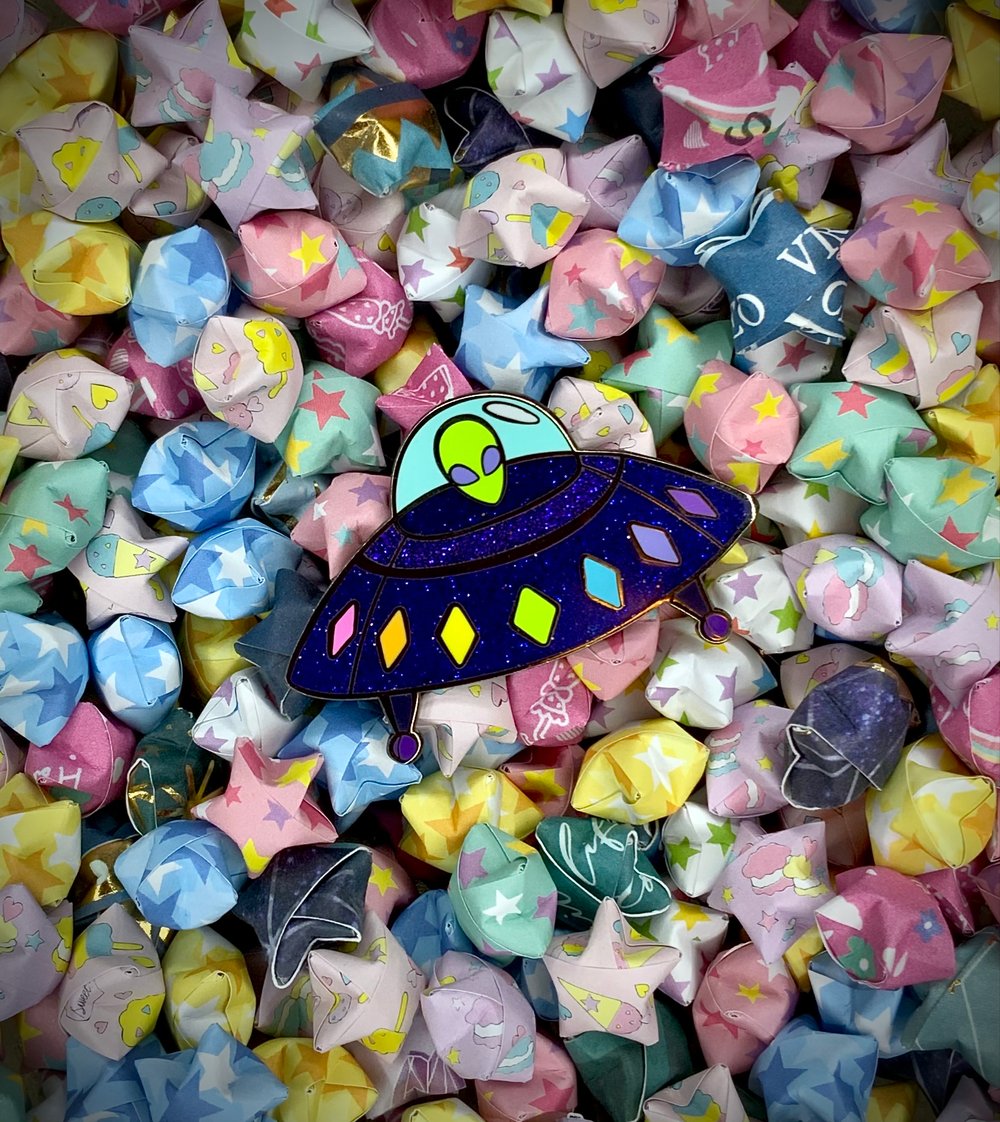 INTERNATIONAL SHIPPING NOTE: DUE TO NEW VAT LAWS IN THE UK AND THE EU, AT THIS TIME WE ARE ONLY ABLE TO SHIP TO THE US AND CANADA FROM BIGCARTEL. IF YOU ARE NOT FROM THE US OR CANADA AND WOULD STILL LIKE TO MAKE A PURCHASE, PLEASE LET US KNOW SO WE CAN SET UP AN ETSY LISTING FOR YOU!
*******
Ready for your next outer space adventure? Ready to brave the Great Unknown, to find a new home, or to simply travel from one planet to the next to meet fantastic new individuals and sample intergalactic delights? Well, this little fella is ready, too! Take him with you next time to set out, and he will be a delightful companion to lands near and far!