I WANT TO GO HOME - GLITCH IN THE UNIVERSE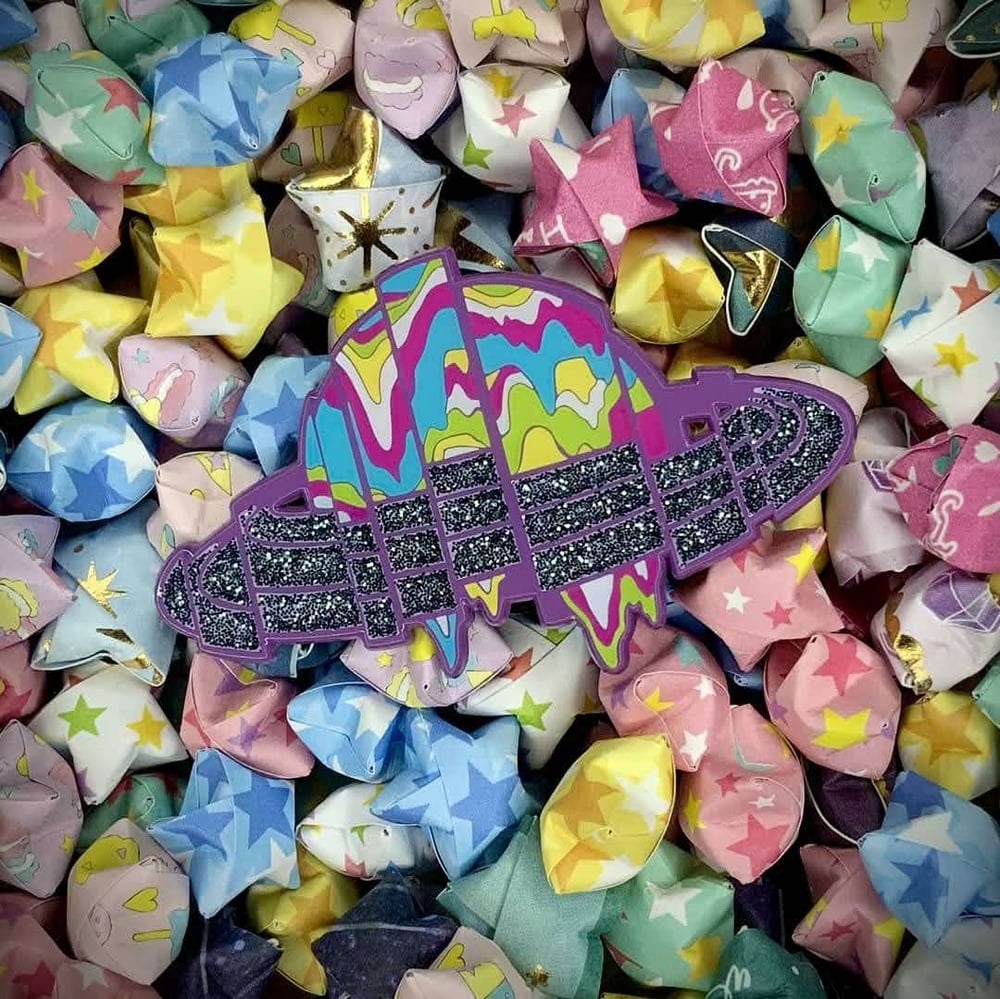 INTERNATIONAL SHIPPING NOTE: DUE TO NEW VAT LAWS IN THE UK AND THE EU, AT THIS TIME WE ARE ONLY ABLE TO SHIP TO THE US AND CANADA FROM BIGCARTEL. IF YOU ARE NOT FROM THE US OR CANADA AND WOULD STILL LIKE TO MAKE A PURCHASE, PLEASE LET US KNOW SO WE CAN SET UP AN ETSY LISTING FOR YOU!
✸✸✸✸✸✸✸✸
'I Want To Go Home' is a series of fantastical, planet and vaporwave-inspired pins that explore different spaces, different textural effects, and different places that I would like to visit one day. I've often been told that I must be an alien because of the way I act, think, and present myself to the world. Over the last few years I've really started to embrace my 'alien-ness', and in doing so I've really started thinking about where I might ~come from~, if not from here. I think part of this thought process also stems from my status as an immigrant to America - there is always this feeling that I don't belong. I don't belong to my home country and I don't belong to America; I'm simply straddling these two worlds, and trying to find a place to truly belong.
As such, these ideas of finding a home in a place that doesn't exist gives me some little place to escape for a little while, gives me a sense of peace. And hopefully, it might give you a little peace or a little joy, as well.
✸✸✸✸✸✸✸
There were a few Kickstarter-exclusive STELLA pins left over after the completion of the campaign, and as such a few will be included in random pin orders!